Dr./Dra. Eiji Furuichi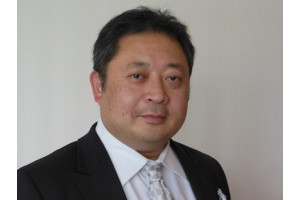 Eiji Furuichi ,DDS , PhD
1992 Graduated from Osaka Dental University .Osaka ,Japan.
1998 founded private office "Furuichi Dental Clinic"in Kobe , Hyogo
      prefecture.
2005 obtained Ph.D in prosthodontics from Osaka Dental University
2014 "Carnevale & Furuichi Periodontal Health Care Center-Kobe "set up by
his master.
Dr.Eiji Furuichi majored Periodontics,Implants and Esthetic ,
He has advanced skills in these areas. Especially in periodontics.
He has studied under Dr.Gianfranco Carnevale. World renowned authority in
Eiji is continuing has specialized in this area and is advancing his
knowledge and skills.
・ A member of American Academy of Periodontology
・An active member of NPG
・dental XP Xperts
Visualizaciones de este perfil
7007
VIDEOS Y CASOS DE ESTE DOCTOR