Dr./Dra. Mihnea Cafadaru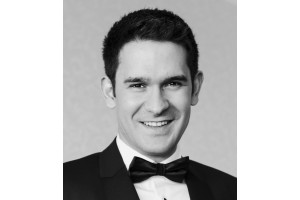 Mihnea Cafadaru, DDS
Dr. Mihnea Cafadaru graduated from the University Victor Babes Timisoara-Romania in 2007. He then started training in implant dentistry and periodontology. In 2008 he finished a one-year specialization in implant dentistry, under the authority of Professor Bratu Emanuel in Timisoara-Romania. Since then, Dr. Cafadaru has focused on learning from the best trainers in Europe, including Inaki Gamborena, Marius Steigmann, Anton Sculean, and Mauro Fradeani.
Dr. Cafadaru's main focus is clinical periodontology and implant dentistry, along with microscope-enhanced dentistry.
In 2013, he started a new project called Dental Clinique by Dr. Cafadaru in Arad, Romania. The dental clinic specializes in implant dentistry, esthetic dentistry, prosthodontics, and periodontal treatments. Also it focuses on LIVE OP TRAINING for doctors from inside and outside Romania.
The clinic is listed in the top Leading Implant Centers website.
He is an Expert presenter for the Dental XP online learning platform.
Visualizaciones de este perfil
2645
VIDEOS Y CASOS DE ESTE DOCTOR